Five star bank
Lakeside Bank has once again been awarded the highest 5-Star rating from BauerFinancial, Inc., the nation's leading independent bank rating and research firm. This recognition indicates that Lakeside is ranked as one of the strongest banks in the nation and excels in areas of capital adequacy, profitability, asset quality and much more.
BauerFinancial has been reporting on and analyzing the performance of U.S. banks and credit unions with rigorous standards since 1983. No institution pays for its rating, nor can they elude it. Consumers may obtain star-ratings by visiting http://www.bauerfinancial.com/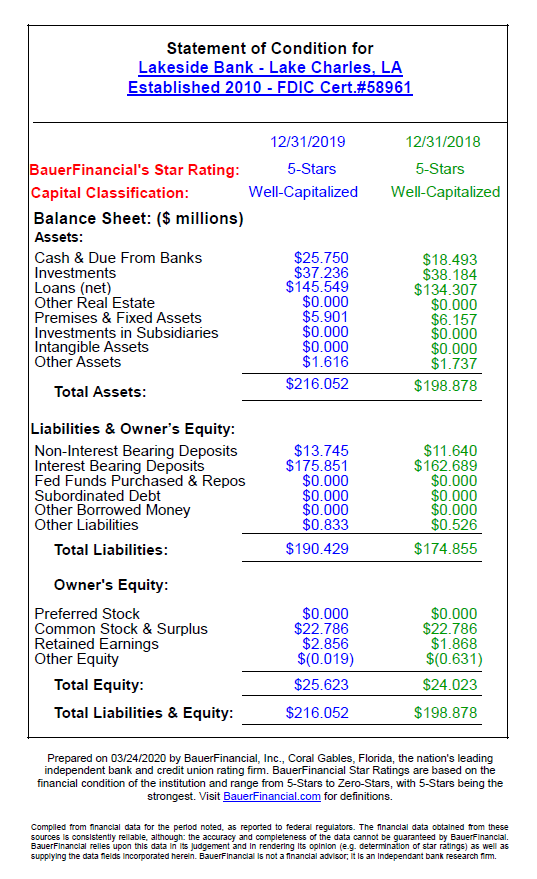 Here we grow again
Our annual numbers are in and once again show continued growth and financial stability!
Since our opening in 2010, Lakeside's performance demonstrates the soundness of our management practices and our commitment to providing the highest-quality personalized banking services. We're proud to be part of the unprecedented growth in our region — and to be positioned for even stronger growth in the future.